"zichar downstairs?"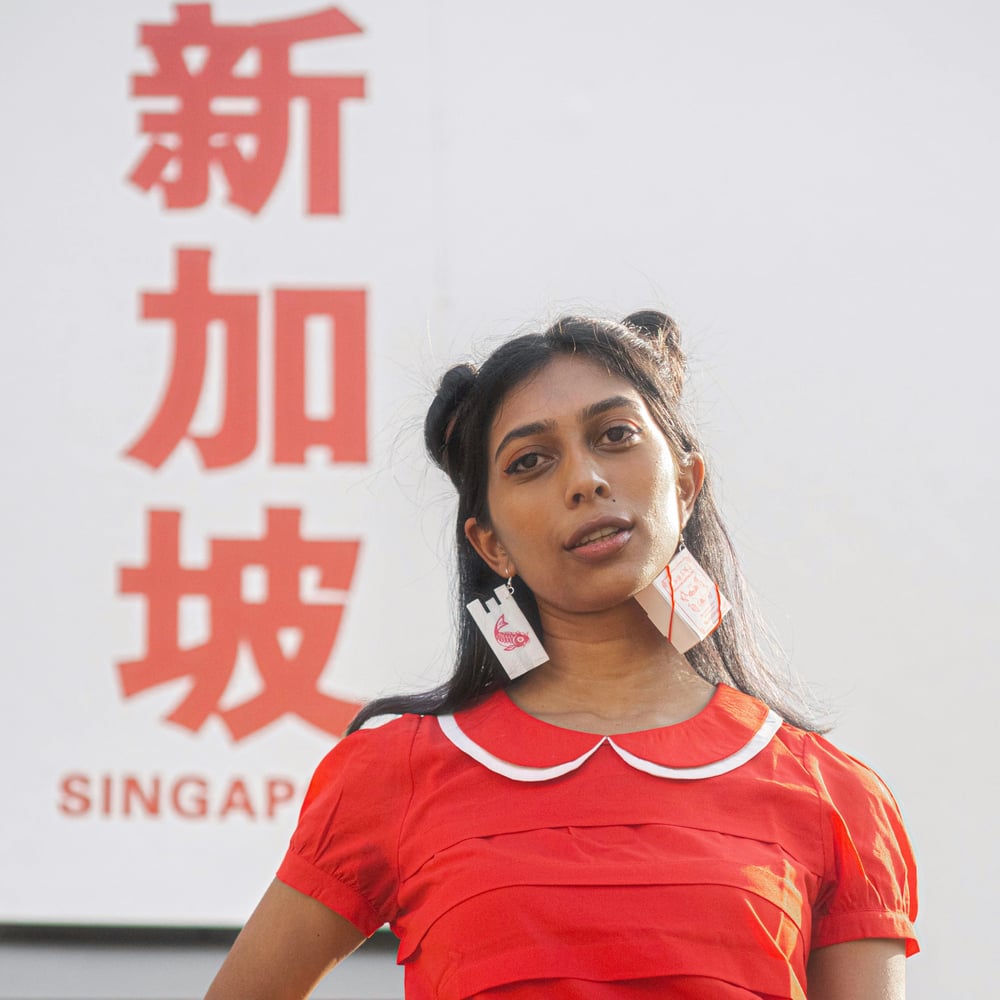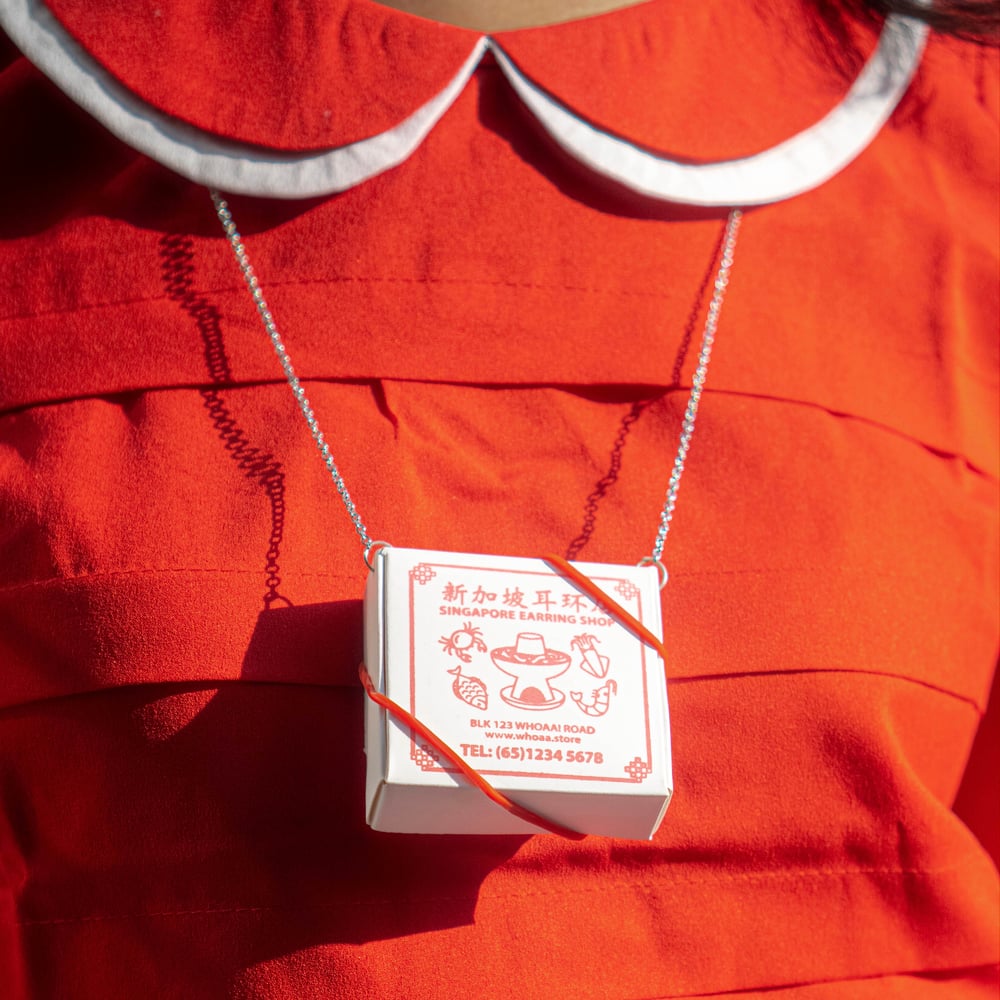 Product Details
🌟 A playful tribute to Singapore's beloved zichar culture - mismatched zichar box and iconic koi fish plastic bag
🌟 Measures an average of 4m x 5cm and weighs 5g each pair.
🌟 Made of original material and with locally made stamp design
🌟 Default surgical steel hook (hypoallergenic)
*Do note that the plastic bag design varies and will be selected randomly.
Tags: Whoaa Store, Whoaa Earrings, Whoaa Accessories, Whoaa Lifestyle Accessories, Whoaa Lifestyle Earrings, Whoaa, Quirky Earrings, Quirky Earrings Singapore, Statement Earrings, Statement Earrings Singapore, Local Earrings, Local Accessories, Singapore Earrings, Singapore Accessories, Dabao Earrings, Dabao Earring, Mr and Mrs Dabao, Quirky Dabao Earrings, Quirky Dabao Earring, Singapore Dabao Earrings, Singapore Dabao Earring, Funny Earrings, Funny Earrings, Singapore Original Earrings, Singapore Original Earring, Handmade Earrings, Handmade Earrings, Singapore Handmade Earrings, Singapore Handmade Earring, Support Local, Support Local Accessories, Support Local Singapore, Mini Dabao, Mini Dabao Earrings, Mini Dabao Earring, Mr and Mrs Da Bao, Da Bao Earrings, Da Bao Earring, Quirky Da Bao Earrings, Quirky Da Bao Earring, Singapore Da Bao Earrings, Singapore Da Bao Earring, DIY Singapore, DIY Singapore Earrings, DIY Singapore Earring, DIY Earrings, DIY Earring, Plastic Bag Earring, Plastic Bag Earrings, Mini Plastic Bag, Mini Dabao Plastic Bag, Mini Dabao Plastic Bag Earrings, Mini Dabao Plastic Bag Earring, Food Packet Earrings, Food Packet Earring, Food Packet Accessories, zichar Earrings